The Treasure of God's Word
Celebrating 400 Years of the King James Bible
By Jack Countryman
Celebrate the most influential book in the history of English civilization!
Scholars have long agreed that one of the greatest influences in the shaping of the English language is the King James Version of the Bible. The Treasure of God's Word is a celebration of the King James Version's 400-year anniversary, continuing its legacy of inspiration to people in all walks of life. Scripture selections are divided into 45 topics that shed light on the vastness of God's love for each one of us, as well as articles outlining the history of the translation from its original 1611 to present-day versions. It's a 'treasure' that will bless anyone with a love for God's Word and a belief that His promises hold true today as they have through the centuries.

The Treasure of God's Word is a beautiful book. The leather like, embossed cover, gold pages, and presentation page make this book an excellent gift book. And then you open it, and the beauty continues. The pages are a soothing color with brown printing, making it very easy on the eyes and a pleasure to read.
Each of the 45 sections have several pages of Bible verses pertaining that each topic.
God's Love
God's Comfort
Our Salvation
Our Hope
Power of Prayer
These are just a sampling of section titles. A great book to keep on the shelf and refer to daily. Interspersed throughout the sections, are chapters on the history of the King James Version of the Bible. I learned a lot I didn't know about this translation of the Bible.
This book is a great addition to the family book shelf, as well as a beautiful gift.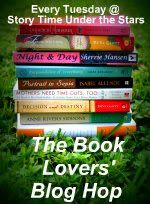 Disclosure of Material Connection: I received this book free from the publisher through the BookSneeze.com book review bloggers program. I was not required to write a positive review. The opinions I have expressed are my own. I am disclosing this in accordance with the Federal Trade Commission's 16 CFR, Part 255 : "Guides Concerning the Use of Endorsements and Testimonials in Advertising."