As part of The Schoolhouse Review Crew, I received online access to the Going to College and Paying for it Online Videos and Workbook from College Common Sense. Going to College and Paying For It is available in two formats. Dvds or online access. The DVD's and workbook sells for $50. One year of Online access with the workbooks sells for $25. If your starting with younger students or using College Common Sense for several students in different grades, the DVD's are a more economical choice.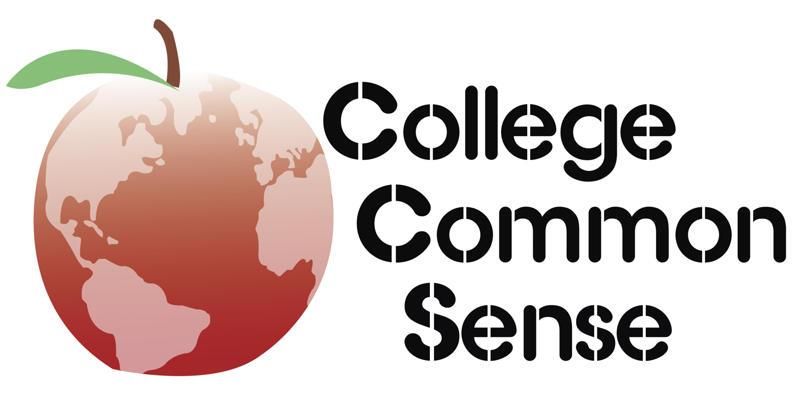 Denise Ames, the founder and writer, is very friendly in the videos, and uses a friendly tone in the workbook. She is very encouraging to the parents, that they can help their children go to college, even if they never went to college themselves. Going to College and Paying for It includes six videos: The Big Picture How Financial Aid Works All About the Free Money The System that Works You in the Process Pull it All Together   It is suggested that the parent watches the video themselves first before introducing them to the students. It also is suggested to watch the video first, then do the workbook sections that correspond to each video. I found it worked better for us to have the workbook printed and each student have their own copy while watching the video. It was easier to follow along and take notes while watching the video. There are a lot of activities in the workbook. You'll have to pick and choose which activities will work for your child at the stage there in. For example, in the first lesson, one of the activities is going on a tour of a college. If you're working through this will your elementary or middle school students, you might want to wait for the tour. Some of the topics covered in the course are: What to ask before applying to a college, steps to take when applying to colleges for financial aid, what to look for and questions to ask when on a tour of a college. There are worksheets to calculate how much it will cost to go to college and where the money will come from so you can see where you stand with your finances, and what else you have to do to be able to go to the college of your choice. The student will learn the differences between scholarships, grants and loans. What to look for and what to stay away from, how to make a binder to keep track of everything college related, how to apply for scholarships, how to write the required essays, how to research and use the internet to find scholarships. The last section of the workbook deals talks to the students about making good choices and their future. There are also notes for the parents, including don't send your child off to college with large monthly bills.
The course recommends repeating the videos and workbook at least once a year. I think this would be especially important when starting in the elementary or middle school years. There is so much information and so many activities included in the workbook, that you'll want to take more time to work through them. If your child is a junior or senior, you can work at a faster pace. The course is designed for the parent to work with the child. I do think a highly motivated junior or senior would be able to do the course alone. I used College Common Sense with my two 12th graders, and my 8th grader. My two 12th graders liked it better than my 8th grade daughter. She asked why she had to do it when she didn't even know if she wanted to go to college. The more time she spent working on the workbook, though, the more she started talking about what she might like to do after she graduates high school. That is one of the points of the course, to guide your child while they make decisions about their future. It really got her thinking. This course also got me thinking. I always thought you had to wait until high school to seek out financial aid. I didn't know that many scholarships are awarded to children as young as six. That information alone will pay for the course as you start applying for scholarships for your students. While College Common Sense can be used by any student, it is an invaluable tool for the homeschool parent that has to also act as guidance counselor. College Common Sense also offers a free newsletter, as well as emailed lesson plans. The lessons plans have additional activities, not included in the workbook, and are broken down to elementary, middle school and high school levels.   If your high school student is talking about going to college, or if you want to start getting scholarships now for your younger students, College Common Sense's Going to College and Paying for It will help you reach your goals.    

*Disclosure of Material Connection: I received online access to this course for review purposes. I received no other compensation. I was not required to write a positive review. My opinions are my own. I am disclosing this in accordance with the Federal Trade Commission's 16 CFR, Part 255: "Guides Concerning the Use of Endorsements and Testimonials in Advertising."
Please follow and like us: