* What are you currently reading? –
The Next Great Move of God
Christians Returning to Their Hebraic Roots by Dr. LaSalle R. Vaughn I've just started reading this, I'm in the introductions. lol
I am also reading The Dawn Treader
out loud to the kids.
*
What did you recently finish reading?
–
I haven't had too much reading time this week, so I haven't finished any books. 🙁
* What do you think you'll read next?
–
The Gospel According to Tolkien
Visions of the Kingdom in Middle-earth by Ralph C. Wood The cover says that this book will show that J.R.R. Tolkien's Lord of the Rings books are deeply Christian works.




To see more reading lists, visit W.W.W. Wednesday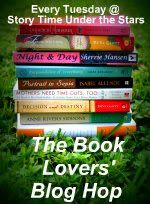 Please follow and like us: