Uncle Ebens Christmas
by Stephen Alan Slater
From the back cover:
Eben Johnson, the owner of a home-improvement store forbids his employees to say "Merry Christmas", and winds up in a "Christmas Carol" experience, where he faces some sobering realities in a dream – or is it a dream?


Taking a journey into the past, present, and future, Eben gets a more relevant experience than that of the Dickens' story – one that asks an eternal question that we should all ask ourselves: are we individually ready for that which is beyond the grave?


Uncle Even's Christmas looks at the state of an unbeliever who profits from Christmas, yet fives none of the glory to God. It's a story of one man who is surrounded by Christians who he finds as poor, deluded, misguided individuals, yet is in his own bleak sate about to get the wake-up call of a lifetime!
Although Uncle Eben's Christmas has a Christmas Carol feel to it, don't write it off as "been there, read that". Uncle Eben's Christmas goes far beyond a Christmas Carol.
The book starts out by following Uncle Eben around his store, where he is considering firing an employee for saying "Merry Christmas" to a customer. You also read about him spending time with his sister and her 2 children, that adore him, and he them.
Then Uncle Eben is visited by an Angel.
The Angel takes Uncle Eben to the past, in the church where he made the decision NOT to follow Christ. Then shows him how the decision effects his present. And finally, the Angel shows Uncle Eben what his future will be like without a Saviour.
I'll save the ending for you to read. 🙂
I really enjoyed reading Uncle Eben's Christmas. It is a quick read, at just over a hundred pages. Just the right size for reading during this busy time of the year. It would also make a great family read aloud. There are lots of discussions opportunities available when reading this book.
I recommend Uncle Eben's Christmas for the whole family.
~Disclosure of Material Connection: I received this book free from Bring it On Communications to review. I was not required to write a positive review. The opinions I have expressed are my own. I am disclosing this in accordance with the Federal Trade Commission's 16 CFR, Part 255 : "Guides Concerning the Use of Endorsements and Testimonials in Advertising."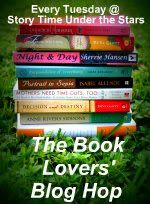 Please follow and like us: