As part of The Old Schoolhouse Homeschool Crew, I received a Swan Lake CD from Maestro Classics.
There are currently 9 cd's in the Maestro Classics series. With one also available in Spanish. They are $16.98 per cd and $9.98 per mp3 download.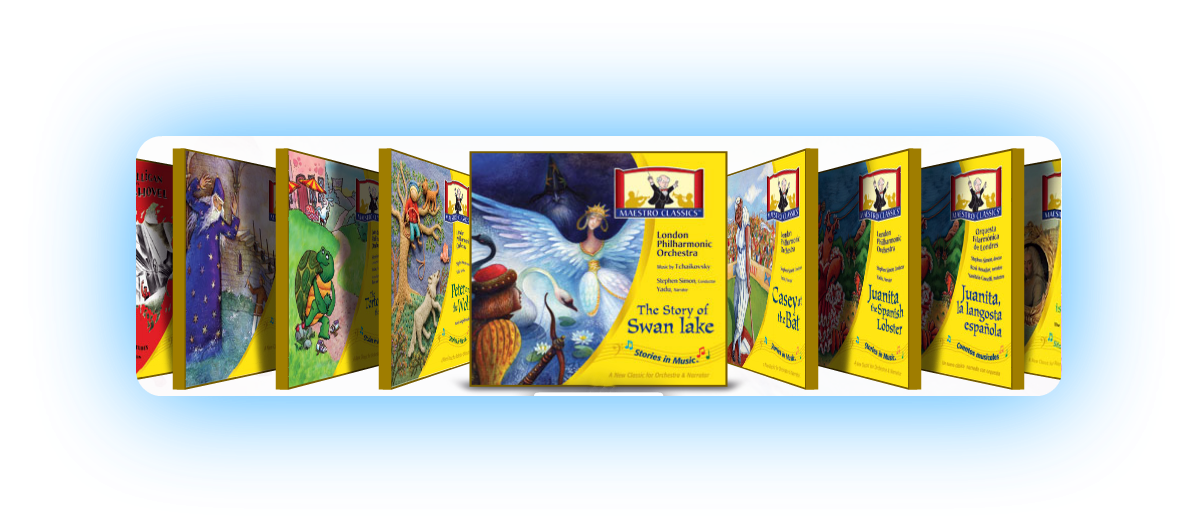 From the Maestro website:
The Story of Swan Lake, Tchaikovsky's greatest ballet score, is the tale of a prince who falls in love with a beautiful princess. The princess, however, has been turned into a swan by an evil magician, and only the prince's love can break the spell. This narrated version of the classic tale for children is sure to delight all who love ballet and enchanting storytelling.
A 24-page activity book included with the CD contains a biography of Tchaikovsky, information on acoustic and electric guitars, sheet music and words for a sing-along song, explanation of major and minor keys, puzzles and more. MP3 download from Maestro Classics website includes a PDF of the activity booklet.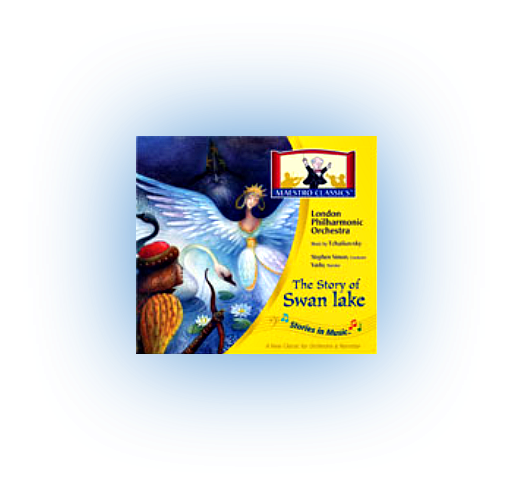 The Story of Swan Lake cd I received has the music from the ballet, over 30 minutes worth, as well as added features.  The story of Tchaikovsky's life is included so you can do a study on the composer.
There is a small 24 activity book included with the CD, which includes word games and activities, information about the composer, and sheet music for a short song. They only thing I didn't like about the Cd was that the activity book is meant for one user. Maestro Classics has a great Homeschool Music Curriculum section with information for using the Classics in all subject areas. I think it would be much more conducive to using the activities in a homeschool setting if they were available as a download on their website. If you buy the mp3 version, the activity book is available in pdf form. So this is only a concern if you buy the cd version.
It is, however, not enough to keep me from recommending Maestro Classics. I do recommend Maestro Classics for the homeschool setting. When my oldest two were elementary and middle school aged, we lived close to a big city and got to take field trips to the symphony and the ballet. Now we, along with a good portion of other homeschoolers, live hours and hours from the city. Now with Maestro Classics, we can still expose our children to great classical music.
These CD's are geared toward children from age 6-12.  But honestly, I think they can be enjoyed by all ages. We all listened to the cd together. That includes 5th grade, 7th grade, 11th grade and me! It was nice to just have the music playing while we sat and listened to it. This would be great for learning on the go, also. Car school!
There is also a song on the cd titled Speed Metal Swan. A world famous guitarist's version of the Swan Lake theme song.  The heavy metal version was a little too much for my tastes, lol, but kids love it.
You can find Maestro Classics on Facebook and Maestro Classics on Twitter. At the time of this review, Maestro Classics is giving away an 8 CD set on the Maestro Classics Facebook page. Be sure to stop by and enter!
See what other Homeschool Crew members are saying about Maestro Classics.

*Disclosure of Material Connection: I received one or more of the products or services mentioned above for free in the hope that I would mention it on my blog. Regardless, I only recommend products or services I use personally and believe will be good for my readers. I am disclosing this in accordance with the Federal Trade Commission's 16 CFR, Part 255: "Guides Concerning the Use of Endorsements and Testimonials in Advertising."
Please follow and like us: