As part of The Old Schoolhouse Homeschool Crew, I received a free trial to K5 Learning. My 11 year old, 5th grade son, used our K5 Learning trial.
K5 Learning is an online study program for kids in kindergarten to grade 5.  K5 Learning builds reading, math and study skills to last a lifetime.  Watch our Intro Video. You can also view sample lessons.

K5 Reading offers lessons in these 5 key skill areas: Phonemic Awareness, Phonics, Sight Words, Vocabulary, Reading Comprehension.
K5 Math  offers lessons in these 5 key skill areas: Numbers and Operations, Measurement, Geometry, Algebra, Data Analysis.
K5 Spelling offers a 100,000+ word database covering all skill levels. Parents can also easily input their own spelling list for the child to practice.
K5 Math Facts records every response a child makes, continually analyzing what facts your child has mastered or needs further practice at, and generates questions based on that child's needs
Kids start with K5 Learning by taking both math and reading assessments. You do have the option to skip the assessments if you choose. Also, if you find the level assigned by the program to be too easy or too difficult, you can change the levels.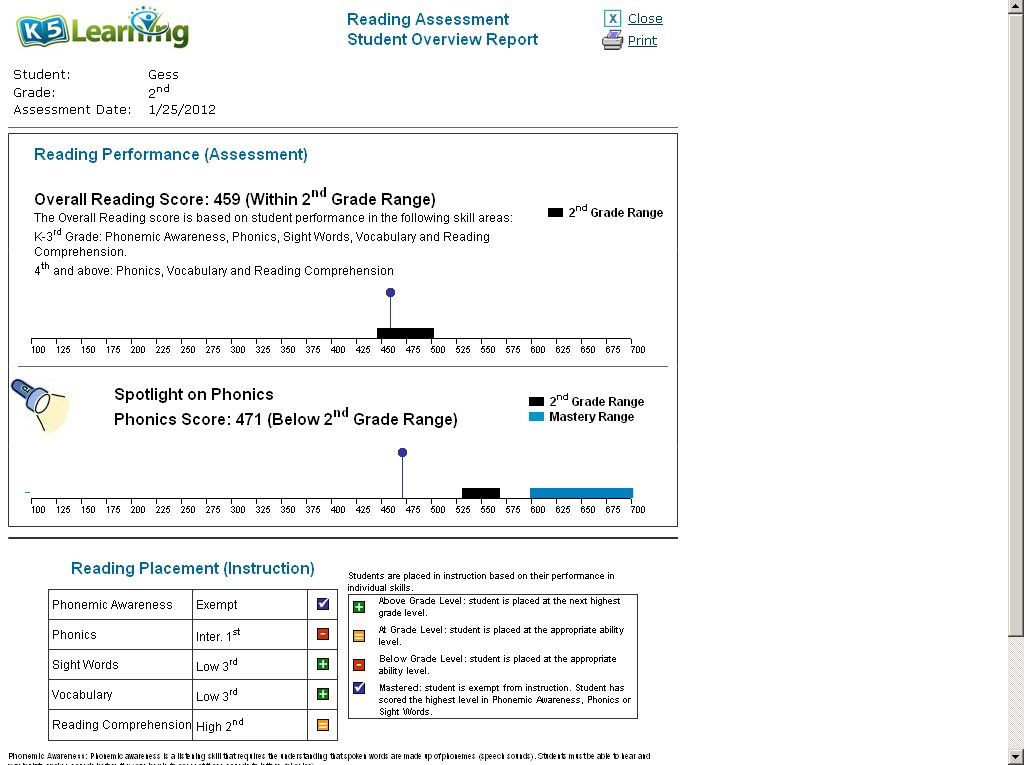 Parents have a separate log in from the kids. From the parents dashboard, you can track your childs progress. You can also get lesson by lesson reports so you can see exactly where your child is and how they are doing.
From the parents page, you can visit the Worksheet Center, where you can print out math worksheets for grades 1-6. This makes it easy to continue the learning away from the computer. And gives the child practice doing the problems on paper.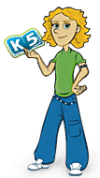 After the child logs in, their home screen features a different riddle everyday. My son loved reading these. You can click on an answer button to get the answer to the riddle. From this home screen, the child picks what subject they want to work on. They can choose from Reading & Math, Math Facts & Spelling.
In the Math Facts section, the child can make an avatar. Something my son and other kids love to do. This screen shot is from the K5 Math Facts section. The child can tell at a glance on this screen how many problems they know, and what they need to work on.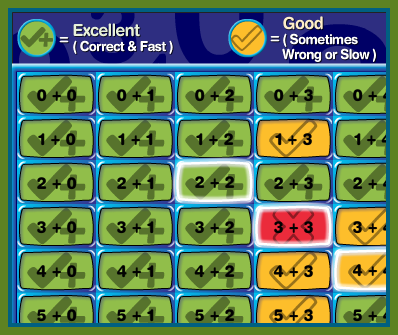 Sample Geometry screenshot.
Monthly subscriptions to K5 Learning are $25 for the first child and $15 for additional children. An annual subscription is also available for $199 for the first child and $129 for additional children.
Try a 14 Day Free Trial that includes free reading  & math assessments and 14 days of free lessons.
When you sign up for the 14 day free trial, and your child takes the assessments test, you can keep the assessment reports. Even if you don't continue with K5 beyond the free trial, the reports are yours to keep.
See what other The Old Schoolhouse Homeschool Crew Members are saying about K5 Learning.

*Disclosure of Material Connection: I received a free trail  of K5 Learning in the hope that I would mention it on my blog. Regardless, I only recommend products or services I use personally and believe will be good for my readers. I am disclosing this in accordance with the Federal Trade Commission's 16 CFR, Part 255: "Guides Concerning the Use of Endorsements and Testimonials in Advertising."
Please follow and like us: