As part of the Schoolhouse Review Crew, I received Pearson Homeschool myWorld Social Studies Grade 5b to review. Pearson Education is a curriculum supplier for public school districts. They now are offering books to homeschoolers through Pearson Homeschool.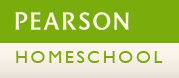 From the Pearson Homeschool Website:
Every homeschool parent has moments when you think, "Uh-oh…what next?"  Maybe your child soaks up learning faster than you can plan lessons. You wonder how to cover the fundamentals efficiently – so there's more time for life lessons. Or you just wish for ways to keep things fresh.

Pearson Homeschool has your back. From kitchen table to computer, our proven resources propel learning at your child's perfect pace. You can teach core skills confidently with proven programs built on the best education research. You'll never feel like you're in it alone because Pearson supports you with tons of supplemental materials, plus lesson plans, instructional guides, and more.

Our easy-to-use homeschool curriculum packages are affordable, too. So do some idea-hunting now. And let Pearson help you do more to make sure your child achieves more every day.

We began with the world's oldest educational technique—storytelling—and applied the latest educational research to create a ground-breaking approach to Social Studies instruction.

We connect to students' emotions through stories, preparing them to learn, focusing on Social Studies content while reinforcing literacy instruction. Meaningful discussion questions and videos related to the questions will keep your child interested and engaged.

myWorld Social Studies is a comprehensive K-6 social studies curriculum designed to lay the ground work for civic competence, so that students develop the knowledge, skills, and values necessary to be active, engaged, and responsible citizens. myWorld Social Studies helps students become actively engaged in Social Studies content through experiences that personalize instruction and make learning meaningful as well as fun.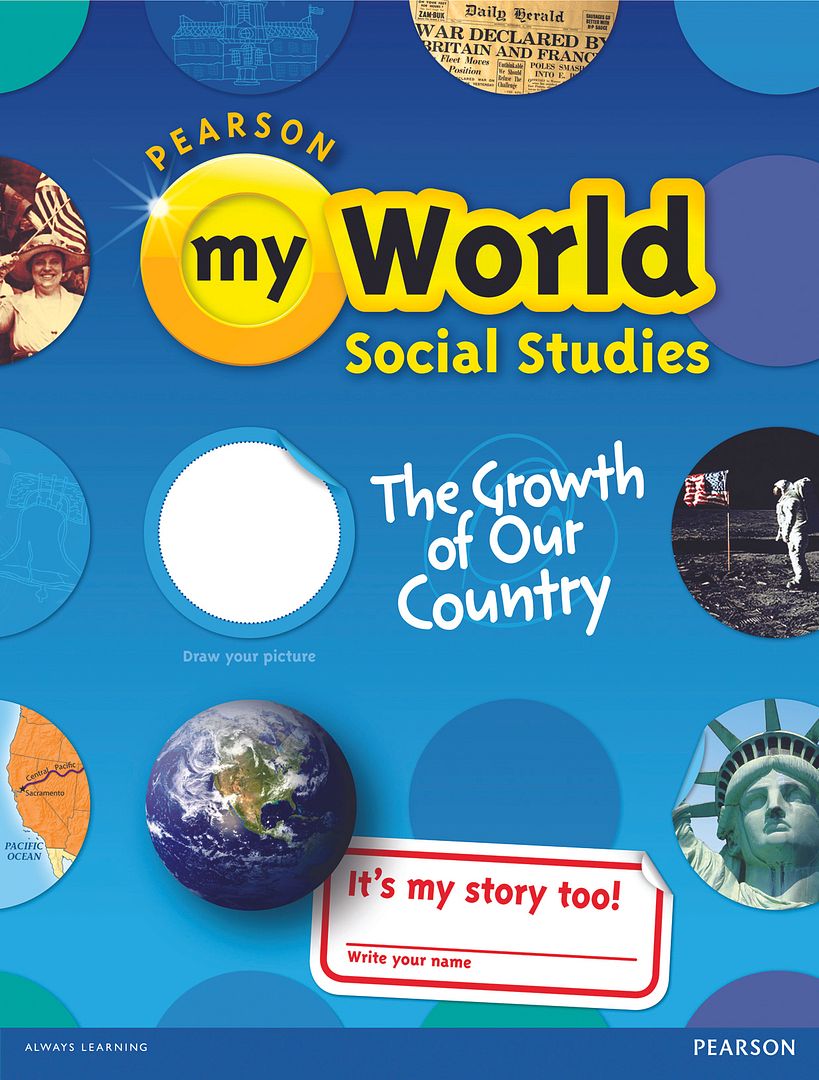 I received the myWorld Social Studies Grade 5B book, The Growth of Our Country. The 5B book is used in the second semester of the school year. Along with the Student Worktext, I received the myStory Video DVD, and the Teacher Resource Library. You can view the Scope and Sequence of K-6 Social Studies for more information.
In 9 Chapters, with 34 lessons, the 5B Student Worktext starts with the Civil War and Reconstruction and ends with Americans Today The student worktext is bright and colorful with a variety of activities. From answering questions and drawing pictures to writing paragraphs and critical thinking problem solving. My son enjoyed all the pictures of real people and places that are included. The worktext is designed for the student to write and draw right in the book. If you wanted to use the book for more than one student, you could have them write in a notebook. That's what I would do. However, Zach is my youngest so he is enjoying being the last student and gets to write in the books. lol
My son loves the myStory Video DVD. There is a virtual tour that goes along with each chapter. It's like going on a field trip on your computer. There are icons in the book that tell the students when there is a corresponding video. Zach wanted more videos, and keeps checking to see when he can watch the next one. The videos are well done, and include children as well as adults touring historical sites.
There is no Teachers Manual included in the bundles. The Teacher Resource Library DVD includes everything that the teacher needs. A Teacher's Guide, lesson plans, an audio podcast, hands-on activities, editable tests and separate answer keys for each chapter. I can see why they put the Teacher Resource Library on a DVD, the book would be huge! The DVD is easy to use, you choose the chapter your working on, then the resources available for that chapter. You don't have to scroll through all the tests, for example, to find the one you need. Simply go the the right chapter, then choose the test.
One more note….Pearson is a secular textbook publisher, you won't find a Christian perspective of history included. This is a very nice secular social studies book that both my son and I liked.
myWorld Social Studies bundles sell for $69.99. The bundle includes the Student Worktext, the myStory Video DVD, The Teacher Resource Library.

*Disclosure of Material Connection: I received these books in the hope that I would mention it on my blog. Regardless, I only recommend products or services I use personally and believe will be good for my readers. My opinions are my own. I am disclosing this in accordance with the Federal Trade Commission's 16 CFR, Part 255: "Guides Concerning the Use of Endorsements and Testimonials in Advertising."
Please follow and like us: