As part of The Schoolhouse Review Crew, I received Vocal Coach Singer from Vocal Coach to review. Chris & Carole Beatty, the creators of Vocal Coach, have taught and coached thousands of singers. Vocal Coach Singer is a 12 disc singing system, also available as an mp3 download like I received. Vocal Coach Singer works for youth and adults a like, beginners and singing professionals.  Vocal Coach also has a program for 5-12 year olds, Teaching Kids to Sing. I used Vocal Coach Singer with my 14 year old daughter who sings on the youth praise team at church.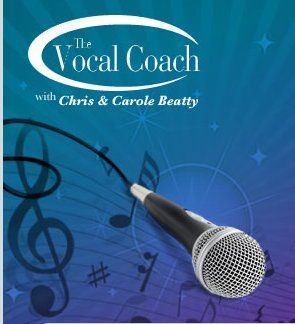 Included in this course are the following: 7 Training CDs: Getting Started Complete Breathing Complete Warm-Up Complete Tone Complete Expanding Your Range Complete Diction Complete Performance 4 Workout CDs: Daily Workout High Voice 1 & 2 for the tenor/soprano range. Daily Workout Medium/Low Voice 1 & 2 for the bass/baritone/alto range. Additional educational tools: Guidebook – Full-size Instructional Guidebook to ensure success Printable Lead Sheets – each exercise in our course, plus track lists Personal Singer's Journal (Getting Started Journal & Workout Journal) to track your progress as you become a better singer Vocal Coach Song Evaluation – Evaluation form to enable you to make more thoughtful song selections   Since a strong, well controlled speaking voice is an important part of public speaking, teaching and coaching, Vocal Coach Singer is great for teaching the speaking skills needed for corporate leaders, teachers, actors, salespersons, voice over talents, lawyers, and more. Public speaking students will learn how the voice works, how to find your best sound, how to control breathing even when you're a bit tense or nervous, how to be expressive in presenting your message, and more.
The mp3 files download all into one file on your computer. When your ready to use them, you open the file, inside there you will find the different lessons, open a lesson folder, and a list of mp3s is inside. You just start listening, top to bottom. Listen to as many or as few as you want in each session. You just have to remember where you left off each time. Not a problem, really, either keep a note in the singers journal , or a note on the computer. My daughter didn't have any trouble keeping track of where she was in the course.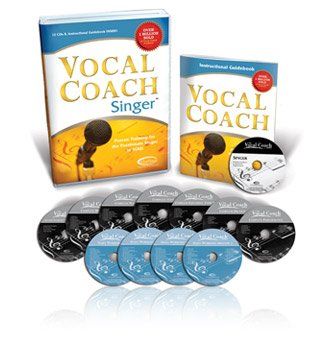 "It was cool, I didn't like that fact that I had to actually sing…OUT LOUD! It was terrifying!! I also didn't like that it didn't tell me what I could do to warm my voice to sing in church in the a.m's. One thing I did like was how it had me doing some exercises." – Abby age 14 She can get up in front of people and sing, but found singing the lessons in our living room terrifying. lol I guess singing "me me me me" and the other exercises in front of your siblings would be terrifying. lol As far as her saying that they didn't tell her what she could do to warm up her voice, I think she was looking for tips such as drink warm tea, like I told her to. She has to sing at 9 o'clock in the morning, and that makes it hard on her voice. She didn't like filling out the evaluation sheet at the beginning of the course. It's to write down what they know about their voice, singing, and to help them track their progress.  Having never taken any voice lessons before, she didn't know what was meant by a lot of the questions. You fill out another one after the course, so I think she'll do better with that one. I have been very pleased with what she is learning with this course. I noticed right away how the lessons on breathing and posture helped her, for example. I anticipate improvement in other areas as she continues this course, as well. With doing one to two lessons a week, she is almost through with the 7  training cds. I will have her finish this course, and offer it to my other kids, even though they don't sing in public on a regular basis. Vocal Coach Singer is great homeschool music course. You can work at whatever speed works for you, making it perfect for families. I think this would also be really good for homeschool co-ops. (I have searched the website, and can't find anywhere that says you can't use it in a group setting.)   Vocal Coach Singer is available for $119.99 on CD and $99.99 for mp3s.

*Disclosure of Material Connection: I received these mp3 downloads to review  in the hope that I would mention it on my blog. Regardless, I only recommend products or services I use personally and believe will be good for my readers. My opinions are my own. I am disclosing this in accordance with the Federal Trade Commission's 16 CFR, Part 255: "Guides Concerning the Use of Endorsements and Testimonials in Advertising."
Please follow and like us: