Ok, the term sanity is relative. You are visiting Linda's Lunacy. I am a homeschool mom of 6. Some days, I feel like I lost my sanity years and kids ago. lol My kids will definitely tell you I'm insane…. So don't ask them! lol
Even though our days are very busy and sometimes chaotic, I try to do at least one, if not more, things that I like and that I find relaxing. It's my way of hanging on to what sanity I do have left.
Here are some of the things I like to do.
Read my Bible
Read a book
Crochet, knit or craft something
Play a game online ok, I do this more than once a day 🙂
Play a game with the kids Have to be careful with this one, as it could lead to more insanity!
Take a walk, when I feel well enough
Tour my gardens and take pictures – They are not as formal as that sounds
Visit with family (including the ones I live with)
Blog, of course
Do something to help others– Work at our churches clothes closet, mentor a Bible in 90 Days group
Watch a favorite tv show or movie Even better when combined with crafting!
That's my list off the top of my head. Having a plan to do one or more of these at least once a day, preferably more, helps me to keep my sanity.
What are some things you do to keep your sanity on crazy days?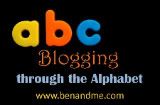 Please follow and like us: