Ok, I was at a loss for a J word to blog about. So I decided to let Facebook help me. I scrolled down my wall until I found the first word that started with J, that wasn't a name.
Jungle it is.
I have never been to the jungle. Unless you count my garden in August. haha
I did live in Florida for 5 years. The heat in the summer feels very jungle like. Although, Kentucky has much more humidity that Florida. I actually think the heat and humidity in Kentucky is much more jungle like than Florida. Without the palm trees…..
Not jungle related is the fact that we had an earthquake here in Kentucky Saturday afternoon. I was the first in the house to notice it, "The house is shaking, why is the house shaking?!?!" I was the first of my friends to post about it on Facebook, too. I'm just cool like that.  🙂
Ok, now back to the jungle!
I don't even have any favorite books about the jungle. Or favorite jungle movie or jungle anything…..
I think some documentaries I recently watched with my 12 year old son are  my new jungle favorite, though. It's called Growing Up Wild. I'll be sharing a review soon, so be on the look out for it. It's definitely worth watching for the whole family.
Anybody have any favorite jungle books or movies that I just must read or see? Because apparently, I haven't spent enough time in the jungle! lol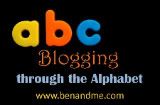 Please follow and like us: