Good night! awwww……has a parent heard sweeter words than this after a long day? I think not.
We've been watching The Andy Griffith Show together and one thing that really struck me was how early Opie went to bed. And how Andy and Aunt Bee always had what seemed like a couple of kid free hours before they turned in early themselves. Ah, the good old days!
That is a perfect example of how television is so different from real life! lol Our four kids still at home are 12, 14, 16 and 17. Who all like to stay up late! sigh This Mama needs some sleep! I often leave them out here with Dad when I go to bed at 11. Because Dad usually stays up late, too.
Occasionally, they will sleep late, especially the 16 year old girl. The others don't believe in sleeping late. Unless, of course, we have to be someplace early. Then they don't want to get up.
So, anyway, back to me sleeping!
For the last couple of years, I've been having trouble sleeping. Oh, I fall asleep very quickly. It's staying asleep that is my problem. I have become a frequent visitor to 3 a.m.
If you have trouble sleeping at night here's a tip. I keep my mp3 player under my pillow. Sure do. When I wake up in the middle of the night, I just reach under my pillow and turn it on, stick the headphone on, and I'm good to go.
Now, if you only listen to rock music. this might not work for you. lol I have a selection of sermons, Bible verses and praise music that I listen to during the night. Most of the time, listening to these keeps my brain from working overtime and I'm able to drift off to sleep again.
Even if it takes me awhile to fall back asleep while I'm listening, at least I've spent my time awake wisely instead of just tossing and turning. And listing all the things I didn't get done yesterday, and all the things I have to do tomorrow!
Do you have any other tips for getting a good nights sleep?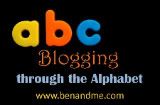 Please follow and like us: