Hannah is my fourth child and my second daughter. She's one of the "middle children". With six kids, you can't have one middle child. lol She will be 17 this December.
Hannah America is named after my grandmother. America was my grandmother on my father's side. It was a good choice for a middle name for Hannah, as she shares many of the same personalty traits her great grandmother had.
Hannah is the quietest of the three girls. So sweet and loving. Her talents lie in the domestic arts. Cooking, crocheting, knitting, sewing. I anticipate her being a true Proverbs 31 woman.
Our family already benefits from all the baking she does. She made cheesecake cookies this week. From homemade cheese! At least once a week, sometimes more, I'm posting a Facebook status declaring how delicious her latest project is.
She also can knit or crochet anything she wants. Pattern or no pattern. If she wants to make something but can't find a pattern she likes, she makes up her own. She can even look at a picture and come up with a pattern to make a matching item. She amazes me, as I can't do that!
She sews anything she wants, too. Last year, she made her own modest bathing suit. This year, she made a bathing suit for her sister, and a swim shirt for her brother.
She also recently designed and sewed her own dress.
While Hannah's God given talent abounds, the most important thing about Hannah is her heart for God. She spends a lot of time reading her Bible and studying.
I'm excited to see what God has in store for my dear, sweet Hannah!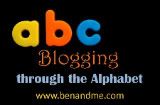 Please follow and like us: