As part of The Schoolhouse Review Crew, I received two volumes of the Growing Up Wild DVD series. Each volume contains three episodes.  Growing Up Wild Volume One contains  Home Sweet Hut, Supply Trip and Sun & Water. Growing UP Wild Volume Four contains the following episodes,  Amazing World Around Us, Adventures in Culture, and Tribal Calling . Each episode is about 15 minutes long.

I set out to watch these videos with my 12 year old son. At first he didn't want to watch them. After he watched the first one, however, I didn't have to tell him to watch the rest of them. He put the dvd's in of his own volition and watched them, several episodes in a row. He liked it that much!
Growing Up Wild follows the Wild family, full time missionaries in living in the jungle of Indonesia. Mom, Dad and four boys!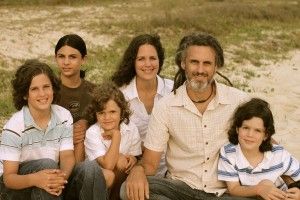 Mom and Dad narrate the videos that follow the four Wild boys. The family spent three years making these videos as a way to introduce children to the foreign mission field. The videos are very well done, entertaining, and educational.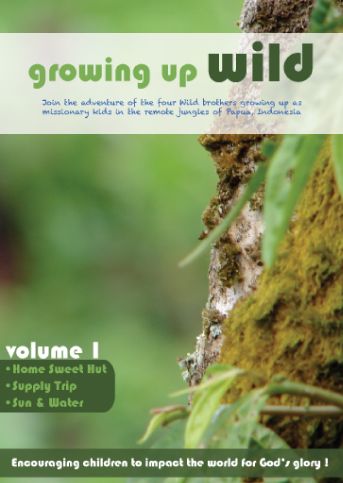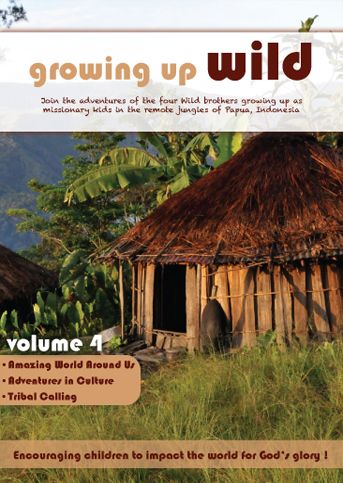 The Growing Up Wild dvds are not just for boys, but for the whole family. These are a great way to introduce kids to international missions and other cultures. http://vimeo.com/32123255   Each episode explores one aspect of the families life and gives activity ideas for children to do at home.  There are 4 or 5 activities per episode.  Some of the activities are field trip ideas, writing assignments, some are science or Bible exploration, etc.   Each DVD has an activity guide for the teacher. You can view a sample Growing Up Wild Activity Guide.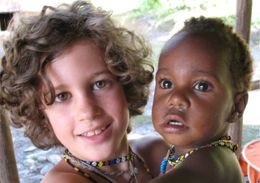 "I didn't like when they pierced their nose with a piece of wood. That was disgusting. I really liked the Lego lift. Their cat, Phineas is cool." – Zach, age 12 I enjoyed watching these dvds with my son. Although, I admit to covering my eyes numerous times when they were showing creepy crawlies and snakes! I thoroughly enjoyed the tour of their hut, and how they made everything work for them. I also was intrigued by their supply trips. I thought stocking up was hard for my family!   The Growing Up Wild dvds sell for $18.99 each. There are 5 volumes available. I plan on purchasing more of these dvds for my family.  

*Disclosure of Material Connection: I received two dvds to review  in the hope that I would mention it on my blog. Regardless, I only recommend products or services I use personally and believe will be good for my readers. My opinions are my own. I am disclosing this in accordance with the Federal Trade Commission's 16 CFR, Part 255: "Guides Concerning the Use of Endorsements and Testimonials in Advertising."
Please follow and like us: