For the last several weeks we've been reading Christian Heroes- C.S. Lewis ($7.50, paperback) and using a Digital Unit Study  from YWAM Publishing. The Christian Heroes: Then & Now series of books features the life stories of inspiring Christians written at a level that kids can understand. There are currently over 25 books in the series. These Christian Heroes Then & Now books are a great addition to any homeschooling curriculum.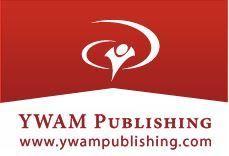 Christian Heroes – C.S. Lewis is a paperback book 189 pages in length, with 17 chapters and a bibliography. You can read a sample chapter on the website linked above. This is a well written biography recommended for ages 10 and up. The book covers all of C.S. Lewis' life. From early childhood to being a literature professor, to living through two world wars. C.S. Lewis was an atheist that struggled with his faith and that is shown in this book. C.S. Lewis went on to write over 30 books.
I love Christian biographies, so I was happy to share this book with my son. My 15 year old son read this biography. He said it was good.  He has read several books written by C. S. Lewis so enjoyed learning more about him. He said he didn't know that C.S. Lewis had been in the military. He said that he would recommend this biography for other kids that have liked C.S. Lewis' books.
While reading this C.S. Lewis biography, we used a digital unit study. I love this digital unit study. You can use it on the computer, no need to print everything. Or you can print out how ever many copies you need for your students. There are some activities that are better suited to printing, such as the maps.
The digital unit study is divided into two parts. The first part has 8 chapters.
Key Bible Verses
Display Corner – a visual display the student can set up of what they learned
Chapter Questions – there are 6 questions for each chapter in the book
Student Explorations – includes writing, hands on projects, audio/visual projects, arts & crafts
Community Links
Social Studies – includes terms and vocabulary
Related Themes to Explore
Culminating Event
as well as 3 appendices: Books & resources, Answers to Chapter Questions, and Social Studies Reproducibles.
Appendix C Social Studies Reproducibles is divided between part one and part 2 of the digital unit study. Part 2 contains 3 printables – a United Kingdom Fast Sheet- with blanks to fill in, a Europe map, and a United Kingdom – map. Both maps are blank and can be labeled and colored by the student.
The digital unit study includes the following curriculum areas:
History
Geography
Essay writing
Creative writing
Reading comprehension
Public speaking
Drama
Art
The unit study contains instructions on how it can be used for a single student or in a group setting. It also has information about using it for more than one grade level.
This digital unit study has so many activities that it would take months to do everything. I like that so much is included. It means we can pick and choose which activities work best for our student and our homeschools.
For more information, visit YWAM at:
Website: www.ywampublishing.com
Facebook: http://on.fb.me/o9VOMN
Twitter: @YWAMpublishing http://twitter.com/YWAMpublishing
Pinterest: http://www.pinterest.com/YWAMpublishing
The YWAM Publishing Blog: www.ywampublishingblog.com
To see what others have to say about this book, and others in the Christian Heroes series, visit:


Please follow and like us: