As part of the Schoolhouse Review Crew, I received a download of Christian Keyboarding to review.
"Filling your students mind with God's Word using typing skills."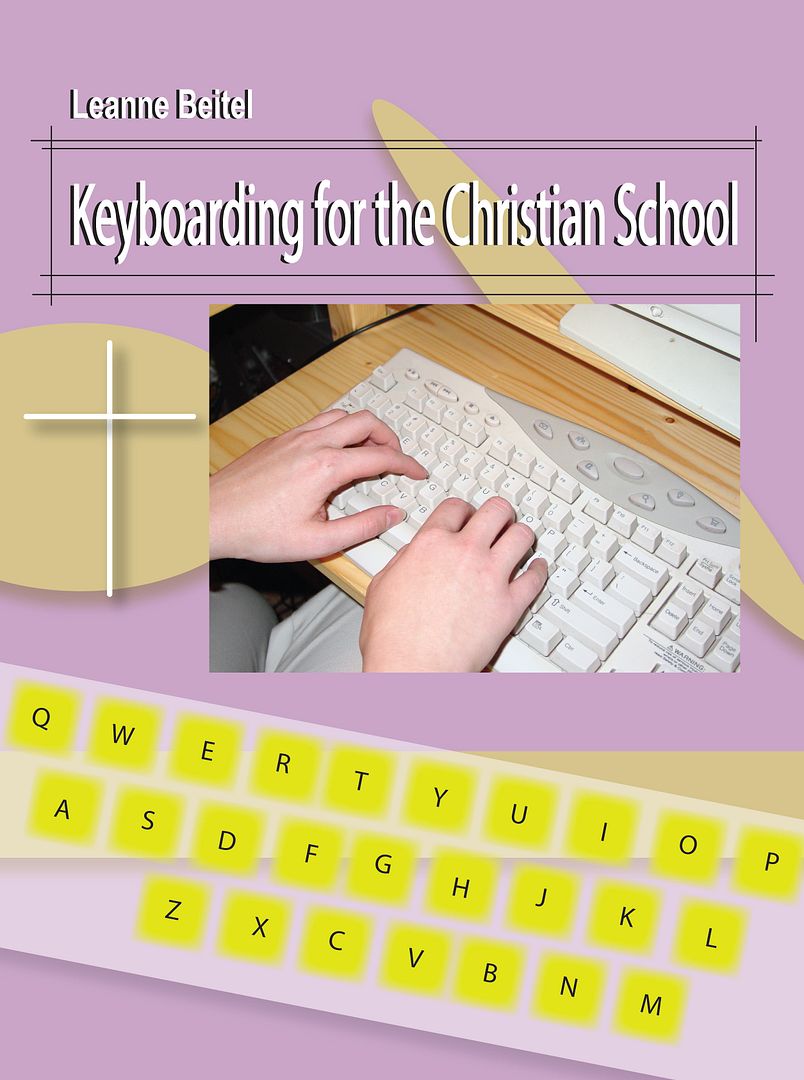 Keyboarding the the Christian School is in ebook format.
Why choose a printable e-book versus a web-based program? Think about the things you type.  Are they readily available to copy from the screen or are they something that you are looking at on a piece of paper?  Usually you are typing something from a rough draft.  If the lessons are only available on the computer monitor; your student will not get the needed skill of transferring information from paper to the computer.  A printable e-book allows you the preference of binding the whole book or just giving your student one page at a time.  A printable e-book is portable and economical.
I used the Elementary Version with my now 6th and 8th graders. Because once the 8th grader saw her brother doing it, she wanted to do it, too! They both really liked the program. They progressed quickly. Neither of them was satisfied to do one lesson a day. Each of them wanted to do several every day. If fact, on more than one day, I had to make them stop because they had already done several lessons. That's how much they liked it.
"It's a really good thing. I really like it. It helped me a lot. It taught where to put my hands because I didn't know before." – 8th grader
"I like it." – 6th grader
These two progressed faster with this program than my older kids did using a typing program that was more like a game. The program tells you to print out the ebook and place to the right of the computer screen while typing. I printed out part of the book for them to use like that. They want you to do it this way because most inputting into the computer is done from written pages. However, there are many applications that we use and occupations that you are typing while looking at the computer screen. So after practicing typing from written pages, I had them practice some of the lessons while looking at the screen. They would open Notepad on one side of the screen, with Keyboarding for Christian Schools on the other side. Here's a screenshot.
These lessons are reminiscent of what I learned to type with in typing class. If you you want your kids to learn keyboarding from lessons and not from a game, try Keyboarding for the Christian School.
The Elementary Version of Keyboarding for the Christian School won Best Exclusive E-book from Small Christian Publishers this year.
Right now, Keyboarding for Christian Schools is offering a 20% discount. Use code  SUMMER2012 when checking out. The code will expire August 29, 2012.

*Disclosure of Material Connection: I received this ebook  in the hope that I would mention it on my blog. Regardless, I only recommend products or services I use personally and believe will be good for my readers. My opinions are my own. I am disclosing this in accordance with the Federal Trade Commission's 16 CFR, Part 255: "Guides Concerning the Use of Endorsements and Testimonials in Advertising."
Please follow and like us: