As part of the Schoolhouse Review Crew, I received a free download of Knowledge Quest Time Maps to review.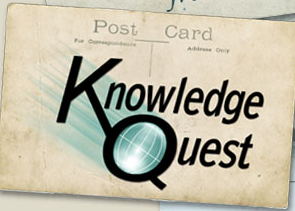 Here you will find resources that will help your students make connections in history, get inspired by extraordinary individuals and understand where in the world things happened. This is the stuff that helps kids enjoy history!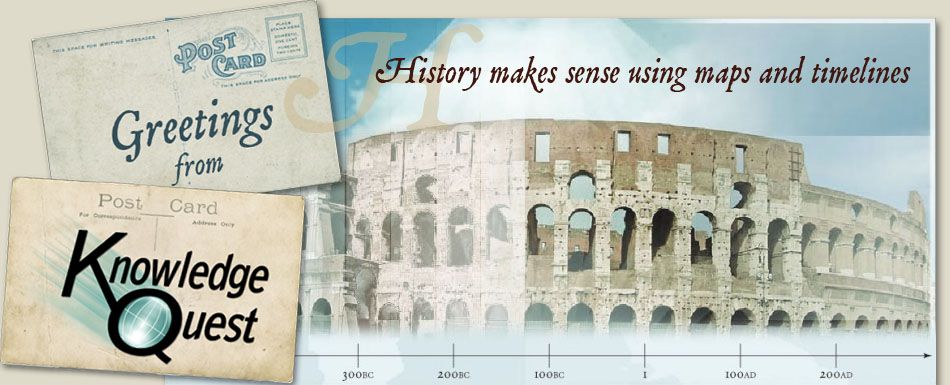 In Knowledge Quest Time Maps, there are 7 map sets available:
Ancient China
Rise of Rome
Fall of Rome
Rise of Islam
The Black Death
European Exploration
Atlantic Slave Trade
Knowledge Quest has Curriculum Integration Guides to help you use TimeMaps with your curriculum. These are free to download, and will be a great help in your lesson planning.
I had never used TimeMaps before, in fact, I don't recall ever hearing about them. Too bad, because they're great. As you click on the arrows by the year, the map changes. You can see the arrows below, on either side of "1430". Below the year, you click on the "I" and the information box pops up. There is no audio, you have to read everything yourself. Clicking on the "Q" brings up a box with questions.
It is much easier to see how to use them, then tell you how. So here's a video from Knowledge Quest.
http://www.youtube.com/watch?v=xlx7A5wVqho&feature=player_embedded
Aren't they great? A lot of kids find maps boring. These maps are anything but boring. They are very interactive. An electronic time line, combined with maps, that will be a great addition to your history studies. Older students could use them alone with their regular studies. For younger students, you can go over the maps and do the reading together. While we have been on summer break, we are doing a unit study on the United Kingdom as part of our Olympics study. I am using the TimeMap The Black Death to go along with our studies. The TimeMap really gives the students a better perspective on how far reaching The Black Death was. Much more so than just reading it in a history book as you can see the black on the map expanding.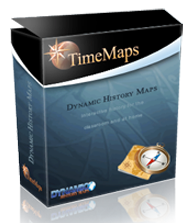 Each of the TimeMaps listed above are available as a download for PC or MAC, and sell for $9.95 each. The TimeMap Collection includes all 7 sets  – 75 dynamic, animated maps, quizzes and encyclopedic information for each, as well as complete Teacher Notes with activities, map commentaries, timeline pages and student maps to label and color.  All for just $44.95 (Save $24.70 over purchasing individual sets) or $49.95 on CD ROM

*Disclosure of Material Connection: I received this  download  in the hope that I would mention it on my blog. Regardless, I only recommend products or services I use personally and believe will be good for my readers. My opinions are my own. I am disclosing this in accordance with the Federal Trade Commission's 16 CFR, Part 255: "Guides Concerning the Use of Endorsements and Testimonials in Advertising."
Please follow and like us: