Voices of the Faithful – Book 2
Inspiring Stories of Courage from Christians Serving Around the World
by Beth Moore, Kim P. Davis, International Mission Board
Published by Thomas Nelson
Book Description
A new year's worth of inspiring stories from the front lines of faith.
"A willingness to go is all they have in common," says Beth Moore and Kim P. Davis, speaking of their friends on the front lines who are spreading the gospel around the world and with whom they collaborated to create this book. This second book of 366 daily devotionals features stories of God's Faithfulness, written by hundreds of missionaries worldwide.
From stirring miracles to heroic adventures, this second volume highlights those who daily go to the outer limits of spiritual devotion.
A follow-up to the first book which has now sold 300,000 copies.
My Review:
The devotions, 366 of them, are dated, including February 29. So you can start using this book at any time during the year, and use it for years to come.
There is also a section in the back entitled "How to Pray for International Missionaries and People Groups", with 16 ideas for praying for them.
There are indexes in the back to help you. One is for the title of the daily devotions. So if you remember having read something, you can look it up by the title. There is also an index of the Scripture verses used. I find that very helpful.
The devotions, which aren't long, have a Bible verse, a few paragraphs written by a missionary, and a prayer. Since the missionaries write about their lives on the mission field, this would be a great book for family devotions.
*Disclaimer – I received this book for review purposes from Book Sneeze. I received no other compensation for this review. My opinion is my own.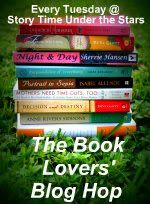 Please follow and like us: