I love baking. Always have. Always will.
I remember way back (way, way back! roflol) when I was probably 12ish. My mother used to buy these cake mixes that came with the pan and everything right in the box. A cardboard pan, at that. You dumped the mix into the pan, added water, stirred it all up and baked. It even came with a frosting packet. Anybody else remember those? That was my first experience baking by myself. That I remember anyway.
I vividly remember the first time I baked from scratch by myself, too. I was baby sitting my little brother. And there was nothing in the house to eat for a snack. So I made sugar cookies. I got out the cook book (yes, my mother had one. lol) and found a recipe to go with the ingredients we had. Sugar cookies it was.
My brother and I ate good that night. roflol I remember when my mother came home and I offered her a cookie, she asked me where I got them. lol I told her I baked them. She said "Oh". That's what I remember anyway, she probably said more. Like clean up this mess! roflol So my baking career started even before I took Home Ec in Jr. High.
And I'm still baking. My baking recently has expanded to gluten free baking. That's a whole other world! Fun to try, frustrating when it fails and I've wasted money. I've had quite a few successes, though. 🙂
I was feeling pretty good tonight so I decided to bake some chocolate chip cookies. Not gluten free. Just plain old chocolate chip cookies. Lots of butter, brown sugar, chocolate chips with half white flour and half whole wheat. yum!
So my kids got a nice (late!) snack. And went to sleep smelling chocolate chip cookies baking. My guess is, they'll wake up really hungry in the morning! lol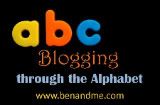 Please follow and like us: