As part of The Schoolhouse Review Crew, I received a free download of Math911 to review.
Math911 is for students who believe that Algebra must be a struggle, difficult and complicated. Math911 is the easiest and most economical solution for Algebra students. The Math911 approach is what learning Algebra should be: quick, fun, and easy. Math911 will let you absorb Algebra effortlessly.

Math911 is intended for students who are convinced they can't do Algebra. As student concerned educators, you and I have to deal with the challenge of reaching 'at risk' students who have experienced many years of failure with Algebra. You're also faced with the challenge of finding effective, affordable tutorial software. That's why I developed Math911. Since 1989, Math911, nee Algebrax, has been helping educators like you. As a member of NCSM, NCTM and NASSP, and a teacher of Mathematics since 1963, my experience ensures getting a proven partner with trusted service.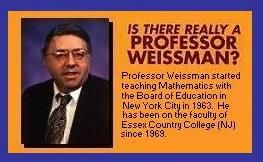 Check these features:

With a Mastery Learning approach your students are never graded for wrong answers, only correct responses; they work at problems until they 'get it.'

Topics are arranged by chapter, section and levels. Within each level are all the types of problems that identify the concepts that your students must know in order to be successful in Algebra including Graphs and Word Problems.

All problems are algorithmically generated.

10 minute learning curve.
Step by Step solutions.
Only Free-form answers.
Dynamic Grade reports on all screens.
Needs no internet connection.
Can be networked.
Free Home Use For Teachers
Free Upgrades
Free Install on New PCs

From Hannah, who is currently taking Algebra 1.- "It's ok. The program was a little confusing at first. It was about the same level as my regular algebra 1 course."
I also had my 17 year old son use it. He finished Algebra 1 this past school year. He is a tech geek, so he couldn't get past the retro look of the program. Those were his words, "retro look". I do think that regardless of how he feels about the look of Math911, that the program would have helped him with algebra. Algebra has been his least favorite subject, and thinking back over last year, Math911 would have really helped him. And I think the program is just fine without any flashy graphics. 🙂
I did a few levels myself. This old girl, who barely passed algebra in high school, did pretty good. I guess having to learn it to help my students has helped me. Now, if I had had this program in high school, I would have gotten a better grade. While there is no teaching of a lesson, when the student gets a problem wrong, the program tells them how to solve the problem by showing them. Then the student can practice those style problems some more until they have mastered them.
It takes a while to get used to using the program. I was confused at first. As the problems appear on the screen with what appears to be no directions. The directions are at the bottom of the screen, however. You just have to remember to look to the bottom of the screen for what to do. Once you get used to it, it's not a big deal. It's just an adjustment from how one usually reads a math problem.
You can view sample screen shots on the website.
Because the program can only be downloaded onto one computer, you have to use the same computer every time. Not a problem for us, as we have one school computer and the kids take turns with it. It your student normally grabs whatever computer is available to work on, that might be a problem for you. However, Math911 has a solution. You can get Math911 on a flash drive. Very convenient.
The Standard Version of Math911 can be downloaded from the website. This Standard Version is a free complete Algebra One Course. There is an option to upgrade to the Premier Version for $49.95, this is the version on the flash drive I was talking about earlier.  With the Premier Version users will have free lifetime updates, free technical support as well as access to additional Mathematics Courses with separate grade reports for all family members (including Mom and Dad !) The courses included are: Intro Algebra, Intermediate Algebra, Statistics, Trigonometry, College Algebra, and Pre-Calculus.
And if you scroll all the way down on the website, there is a Homeschool Special.  There is a code to use at google checkout and it makes the cost $9.95.
As a mom of 6, I really appreciate that with the Premier Version you get free lifetime updates, the additional courses, and free technical support. I can't tell you how many programs I purchased for my older two, who are now in there twenties, to use for high school, only to be unable to use it with my current high school students. This is a great money saver for families.

*Disclosure of Material Connection: I received this download in the hope that I would mention it on my blog. Regardless, I only recommend products or services I use personally and believe will be good for my readers. My opinions are my own. I am disclosing this in accordance with the Federal Trade Commission's 16 CFR, Part 255: "Guides Concerning the Use of Endorsements and Testimonials in Advertising."
Please follow and like us: