As part of The Schoolhouse Review Crew, I received Everyday Homemaking's Everyday Cooking ebook. This review is part of The Molly Crew. The Molly Crew provides product reviews for your home and family.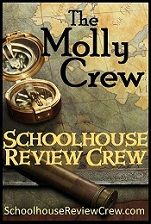 Everyday Cooking is a collection of tried-and-true recipes for simple, everyday cooking with an emphasis on whole foods. Vickie Bentley is a busy homeschooling mother of eight. She knows what it's like trying to take care of a family and put tasty, nutritious food on the table every day. Everyday Cooking also has plenty of hints and tips to help you.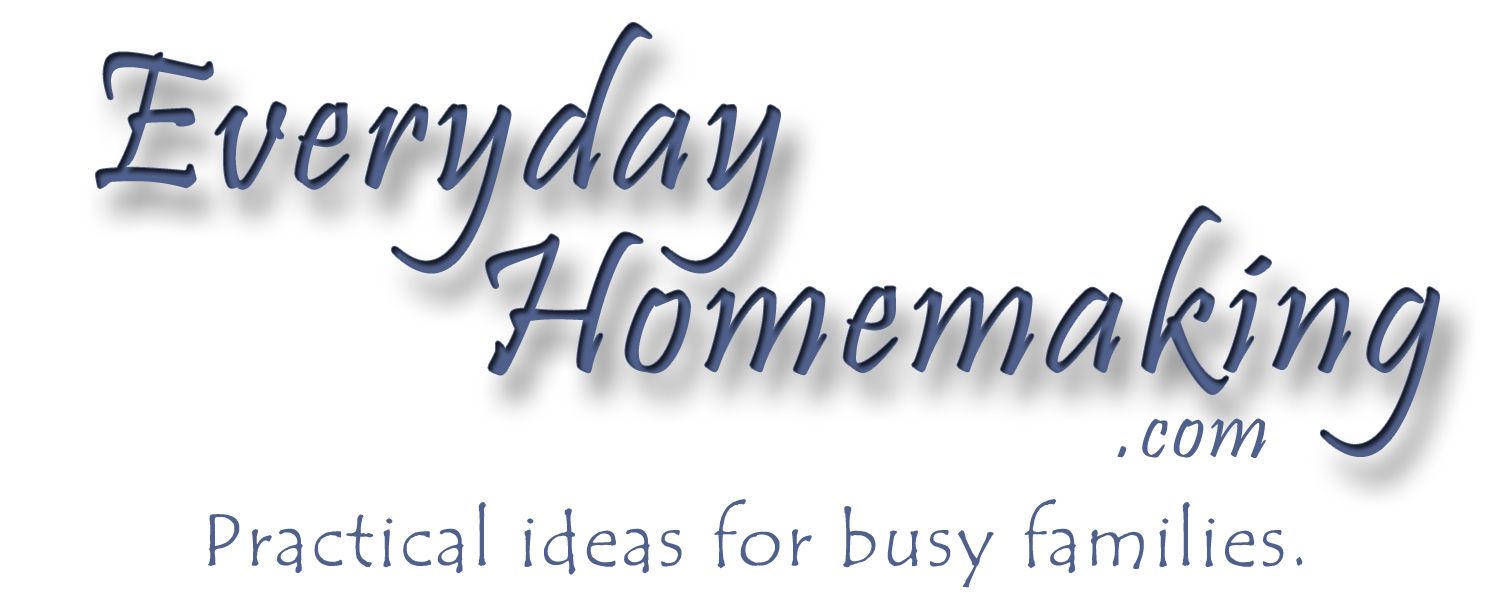 I didn't print out the ebook, I used it straight from my computer. Check out my tip for cooking with the computer. Everyday Cooking will make a nice cookbook when printed out. I very well may do so in the future, especially as my daughters start making more and more recipes from it.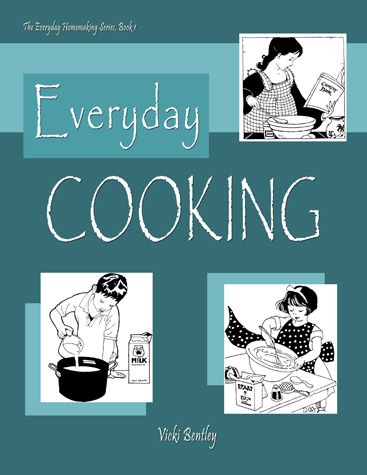 Chapters included in the cookbook are:
Timesaving Tips
Breakfast Ideas
Appetizers and Dressings
Breads and Grains
Main Dishes & Soups & Sides
Deserts & Snacks
Basic Measurements and Helps
Meal Planning and Shopping Hints
Basic Cooking Skills Checklist
Sample Menus and Menu Planning Masters
Basic Kitchen Accessories
Kitchen Equipment
and more…
The only thing I didn't like was quite a few recipes called for instant rice. I never use instant rice. I try to use brown rice most of the time, but my husband prefers white rice. So I make that about half the time for him. Other than that, I didn't have any problems with any of the recipes. There are a lot of recipes that I want to try. I also found quite a few recipes that I've seen before online. It does make it handy, though, to have them all included in this cookbook.
Here are a few of the recipes I tried:
Italian Chicken and Rice This recipe was one that called for instant rice. With a simple adjustment, I served it with brown rice and green beans from our garden.
Hamburger Gravy – served over our homemade biscuits, it was a lunch that the kids loved. My mother used to make something similar when I was growing up, only the gravy was milk based. It's nice to have a non dairy version.
Chicken Taco Rice Ok, that's not chicken, it's hamburger. That would be user error. I guess I was thinking "tacos" when I pulled the hamburger out of the freezer. It was already defrosted when I realized my error, so I just went with it. This picture was taken before the cheese was added on the top. Chicken or beef, this is a recipe that my family loved. Next time, I will use chicken and try serving it on a bed of lettuce with diced onion and sour cream on top. yum!
Italian Chicken and Pasta was another winner for my family. I served it with zucchini from our garden and it was delish.  This will definitely be a regular on our menu.
I haven't tried any of the desert or bread recipes yet. I went straight for the main courses. Those are the recipes that make the biggest difference in cooking for my family. I know my daughters will love to try all the desert recipes.
You can view sample pages , 12 in all, including the table of contents. Under the picture of the book, click "Preview" . Everyday Homemaking is a great cookbook and kitchen help for young and old alike. With all the extra helps included, it would also make a great addition to a home ec course.
Everyday Homemaking is a 100 page coil bound print book selling for $17.99, $14.99 in eBook form.

*Disclosure of Material Connection: I received this ebook in the hope that I would mention it on my blog. Regardless, I only recommend products or services I use personally and believe will be good for my readers. My opinions are my own. I am disclosing this in accordance with the Federal Trade Commission's 16 CFR, Part 255: "Guides Concerning the Use of Endorsements and Testimonials in Advertising."
Please follow and like us: