As part of the Schoolhouse Review Crew, I received the DVD Almanzo Wilder: Life Before Laura from Legacy Documentaries to review.
Legacy Documentaries is a company founded by Dean Butler, who played Almanzo Wilder in the Little House on the Prairie television series. He has produced two original documentaries, one of which is Almanzo Wilder: Life Before Laura.

Almanzo Wilder: Life Before Laura is designed for the whole family to watch. Those who are currently reading, or just finished, the books will thoroughly enjoy this documentary. I introduced my children to the Little House series of books when they were very young. We've also enjoyed watching the television series, as well as a Little House mini-series that was on television a few years ago. I am definitely a Little House fan.
Almanzo Wilder: Life Before Laura covers the time period of Almanzo's life that is told in Farmer Boy by Laura Ingalls Wilder. Using pictures and video from the original Wilder homestead in New York (which is open to the public), the documentary follows Almanzo around the homestead. The documentary uses drawings from the Farmer Boy, interviews, as well as live action scenes to tell the story. All of these, the pictures, drawings, video, and live action scenes are all voiced over by the narrator. In some scenes, the narrator is reading excerpts from Farmer Boy, while the drawings are shown on the screen. Other scenes feature the actors, while the narrator reads. There are several interviews included in the documentary that help us to better understand the time period, along with the customs of the time.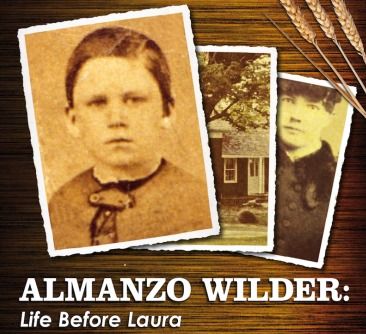 I watched Almanzo Wilder: Life Before Laura with four of my children, ages 13, 14, 17, and 18. Actually, I watched it twice, the first time by myself. The kids all enjoyed watching this. I enjoyed watching it twice. Some have requested we go back and watch the television series again. This documentary has renewed their interest.
Dean Butler has done an excellent job of producing a documentary that is true to Laura Ingalls Wilder's writing, while at the same time giving us more information about Almanzo, his life, and the time period.
Here's a trailer of the documentary.
If you or your children loved Little House, you'll also love Almanzo Wilder: Life Before Laura.
Almanzo Wilder: Life Before Laura sells on the website for $21.95.


Please follow and like us: