I'm late with my reading list. Maybe I should stop reading and write?!
* What are you currently reading? – Fool-Proofing Your Life
– How to deal Effectively with the Impossible People in Your Life by Jan Silvious The world is filled with difficult people. Gain the tools you need to get along with others and conduct your relationships in a manner that honors God and preserves your sanity.
I am also reading The Dawn Treader
out loud to the kids.
*
What did you recently finish reading?
–
The Vintage Remedies Guide to Real Food
This book is about real food. haha Unprocessed food, that is. If your interested in eating whole, nutritious food, you'll like this. This book is awesome. From nutritional information and how our bodies use food to recipes to an appendix of sugars, and one of those ingredients on the food label that no one knows what they are, this book is incredible. You will learn what those unpronounceable ingredients in your food are, as well as some sneaky tricks that food manufactures use to get you to buy their product. I excited to try some of the recipes.
* What do you think you'll read next?
–
Knowing Aslan
The author uses parallels to lead the reader to an understanding of Christ and what He did for them by drawing lessons from The Chronicles of Narnia.
In addition to reading the above books, this week I continued a
Read the Bible in 90 days
program. So that's keeping me busy reading, also.
To see more reading lists, visit Should Be Reading.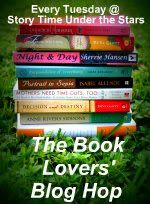 Please follow and like us: