*This post contains affiliate links.
For the past few weeks I've been trying out some great freezer cooking recipes using the MyFreezEasy.com Freezer Meal Plan Membership from MyFreezEasy. I have been freezer cooking on and off for several years. Freezer meal prep can be challenging. With the MyFreezEasy freezer cooking plan, everything is already planned for you!

I have been using the Premium Annual Membership of MyFreezEasy for this review. It is so easy to use. MyFreezEasy is perfect for beginners. There are many different options available. You can buy individual meal plans, a months worth of meal plans, or the Premium Annual Membership like I received and have access to everything on the website.
I love that the recipes have directions for eating that day, freezing directions, and how to thaw and cook when you pull it out of the freezer. For this review I put everything that I made into the freezer so I could test them. It was really hard to put some of them the freezer! They all look and smelled amazing. I tasted the ones that didn't have raw meat in them, and they were all great!
Every month, 8 new meal plans are released. These meal plans contain all the information you need to make the meals in each plan. The recipes, shopping lists, prep lists, and more. Here are the 8 plans available each month. Each plan has 5 recipes. The plans have directions for making 2 of each recipe, or directions for just making one of each. There are also directions for serving the recipe when you are making it, and how to freeze, thaw, and cook for another day.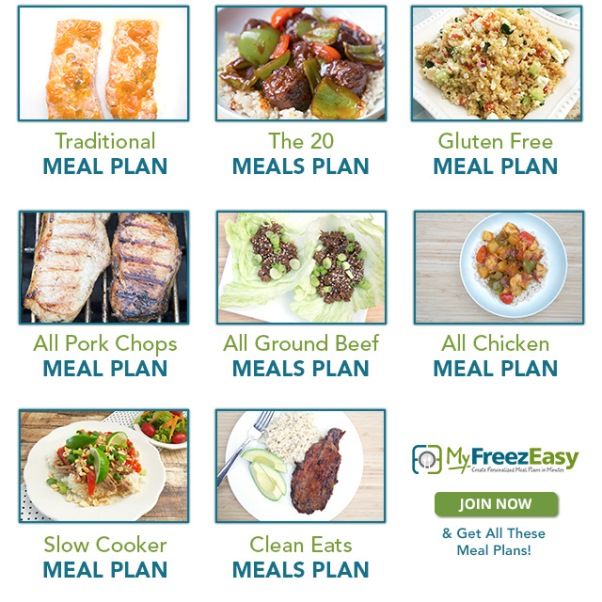 All 8 of these plans are available each month with new recipes in each plan. These plans are not archived on the website. If you want to save these plans, you need to save the PDFs to your computer. The recipes, however, are permanently added to the website database. If you forget to save a plan that you liked, you can make your own plan. Keep reading to see how!
The plans included the recipes, of course, lol,  assembly instructions for making all the meals at the same time, and shopping lists. There are 4 shopping lists in each meal plan, a Complete Shopping List by Recipe, a Complete Shopping List by Store Section/Category, a Freezer Meal Prep Day Shopping List by Recipe, and a Freezer Meal Prep Day Shopping List by Store Section/Category. So you can choose which list works best for the way you shop. You can also print labels for the recipes in each plan that have the cooking directions on it. No need to look up the directions at the time of cooking if you use these labels.
MyFreezEasy.com Freezer Meal Plan Membership Review
Now not every plan is going to work for everyone. Families may not like all the recipes in a plan. You may have a larger, or small, family than the 4 serving recipes in each plan. Not a problem. You can use the Build Your Own Meal Plan feature on the website. The database is chocked full of recipes. You can just scroll through until you find some recipes you want to try, or you can choose one of the 19 categories first to make finding recipes easier. You can search by type of protein, cooking method, gluten free recipes, dairy free recipes, gluten free dairy free soy free recipes, and many more.
It's very easy to build your own meal plan. You find the recipe you want to make, choose how many servings you want, 2,4,6, or 8. You then drag & drop the recipe into the box on the side of the page. The directions on the page are clear on how to do this. After you have added all the recipes you want to make at this time, you can print out your plan. It will be customized to the number of servings you selected. The website automatically updates each recipe and the shopping lists for the number of servings you selected. There is no limit on the number of plans you can you can build. You can print everything, or save the PDFs to your computer.
Here are some of the recipes I tried.
Chicken & Ranch Macaroni has a delicious ranch cheese sauce that is very easy to make. The recipe uses rotiserri chicken, but I used cooked, diced chicken breast.
This was amazing! The whole family loved it! I have one more in the freezer and we are all looking forward to eating it!
The Bolognese Sauce was very easy to make. You cook the meat and prep the veggies. I used the food processor to do the veggies.
Then I just had to add all the ingredients to the freezer bags. I stood the bags up in bowls as it makes it easier to fill the bags. They won't tip over while you are filling them and spill the contents everywhere.
All ready for the freezer…..
And so good on top of spaghetti! The family all liked it even though it was different from our usual spaghetti sauce. Except for one son that was highly offended that I put carrots in his spaghetti sauce. lol (Ignore the large piece of carrot that made it through the food processor. lol)
As soon as I saw the recipe for Bacon Cheeseburger Nachos I knew that my family would love them. They were very easy to prepare. Cook the hamburger with some seasonings, cook the bacon, cool, and put into freezer bags.
Thaw when you are ready to serve. Then place tortilla chips on a baking sheet, top with the bacon hamburger mixture, then cheddar cheese. I will use more cheese next time as I don't think I used enough. I didn't measure the cheese (my bad) so I don't think I used the right amount. Thankfully, I have another bag of this in the freezer still, because we all loved it. The meal plan uses it as a meal but I served it as an evening snack on a day that we didn't have a big dinner.
I had never had Butter Chicken before, but it sounded good, so I tried it. It's very easy to assemble. The raw chicken and other ingredients go in a freezer bag and into the freezer.
The day you want to have it, you dump it all in the slow cooker. So easy!
I served the Butter Chicken with rice, and peas & carrots. It's very flavorful, and very good.
Hopefully, you aren't tired of looking at food yet, as I have one more great dish to share with you. Chicken Fajita Bake. Again, assembly is very easy. It really couldn't get any easier. Put the meat, seasonings, green peppers and onions in a foil pan. Cover, and freeze.
Thaw and bake according to the recipe directions. So good! I served this with rice, and a side veggie. This would taste great served on tortillas, also. I'm going to try that next time. We've eaten both pans of this that I put in the freezer. I will be making more, as it's very good.
That's just a taste of some of the great recipes available with the MyFreezEasy.com Freezer Meal Plan Membership from MyFreezEasy. And how easy it is to follow their recipes and plans. MyFreezEasy is a great tool to make your life in the kitchen so much easier. All the recipes that I tried were great. All the plan and recipe directions were well written and easy to follow. Whether you are new to freezer cooking, or have been doing it for a long time, MyFreezEasy will be a great help to you. Freezer cooking has never been easier!
You can connect with MyFreezEasy on social media:
Facebook:  http://www.facebook.com/freezeasy
Instagram:  http://www.instagram.com/freezeasy
Pinterest:  http://www.pinterest.com/5dollardinners/freezeasy
To see what other homeschool moms have to say about MyFreezEasy, click the graphic below.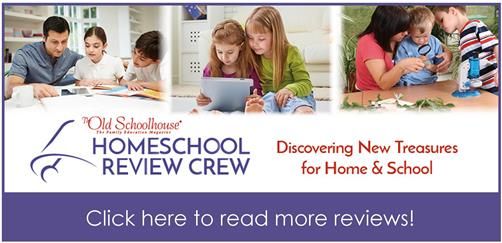 *This post contains affiliate links. If you click the link and make a purchase, I will receive a small commission.
Please follow and like us: