As part of the Homeschool Review Crew, I have been using  Biology 101 from The 101 Series with my 10th grade son. The 101 Series high school science curriculum was started after a homeschool mom couldn't find what she was looking for from the biology curriculum available. Biology 101 is hosted by Wes Olson, Multnomah Bible College graduate, veteran filmmaker of 15 years, and homeschooling father.
Not a homeschooler? You can still use Biology 101 if your children are in public or private school. These dvds will provide a clear Christian context for all of the information they have learned in their classes.

Biology 101 is a complete high school level overview of biology from a Biblical perspective. These 4 DVDs are full of accurate and fascinating information, with hundreds of captivating visuals and graphics. This high school science curriculum is easy to use, and easy to understand.
Biology 101 divides all life according to the days of creation. There are 7 major divisions in Biology 101: The Introduction – Life Defined and Life Classified,  The 3rd Day – plants,  The 5th Day – Aquatic Creatures,  The 5th Day – Avian Creatures,  The 6th Day – Land Animals,  The 6th Day – Mankind,  and Genetics. These are divided into 11 segments, then divided into 27 individual weeks of study. If you do one segment every week, it will take you about 7 months to finish. This is easily customized to your own schedule. The nine individual segments range from 30-45 minutes each.
The 101 Series – Biology 101 – High School Science Review
Included on the fourth disc is a printable guidebook that puts all the information on the dvds into print, and adds additional information as well.  Each guidebook segment includes a multiple choice quiz and discussion questions.
A 12-page Course Accreditation Program booklet is also included on the 4th dvd for those families that want a year-long biology course. This shows what should be completed when, with the suggested hours needed to complete. It has a place to record the actual hours that the student spent on each activity. The Accreditation Booklet averages 5 hours of work for every week.
Using the DVDs and Guidebook, both printable, the activities include making a Biology 101 notebook to record all your work, research and lab reports, discussion questions, fun and easy labs. As well as taking field trips, suggested books to read, and using resources on the web and at your local library  The Biology 101 labs and activities mostly use pretty common materials. None of the labs require the dissection of animals. Though one of the suggested field trips is to catch a fish and prepare it for eating.
I have been using Biology 101 as a supplement to my sons current biology curriculum. He has been averaging one segment every week. I printed the Guidebook for my son to use. I am viewing the guidebook and the accreditation book on my computer as I need to. I like that everything on the dvds is in the guidebook. It makes it very easy for the students to review and study the material presented.
The dvds are very well done. The material is presented in such a way that keeps it interesting for the students, as well as adults. I have watched most of the videos with my son. We both have liked the way the material is presented on the dvds.
Replacement disks are available! So if life happens, and one of the dvds gets damaged, you can purchase just that disk and not have to purchase the whole set again. I wish more home school curriculum producers would offer that option! Another great thing about The 101 Series is that you can make as many copies of the guidebook and the quizzes that your family needs. The Accreditation book says you can make copies of the guidebook and the Accreditation program for your family, class, or co-op.
Biology 101 is a full course high school course that can also be used to supplement your current biology curriculum. It's also great for adults who want to brush up on biology before their kids get to it, or as an educational dvd for younger students, especially middle school science students.
Also available in the 101 Series are Physics 101 and Chemistry 101. General Science 101 is expected to release the end of 2016 or in 2017.
To see what other homeschoolers have to say about the 101 Series, click the graphic below.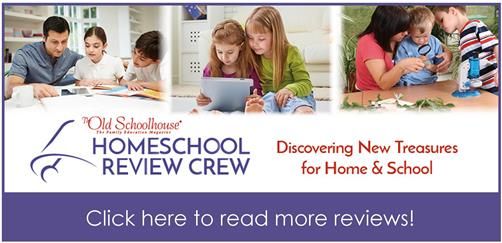 Please follow and like us: