As part of the Schoolhouse Review Crew, I received the Victus Study Skills System to review. The Victus Study Skills System consists of two books, a Student Workbook, $20, and the Teacher Edition, $40. You can view the Table of Contents and sample pages on the website.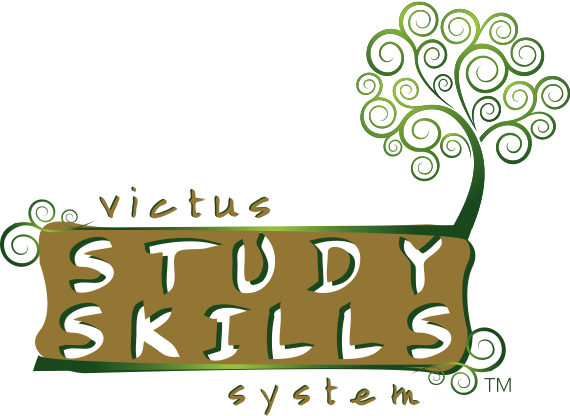 Victus Study Skills System Review
When I received these books in the mail the first thing I did was check the copyright for permission to copy. The Student Book didn't say if permission was granted or not, so I emailed the company. Their copyright does not permit making copies of the student book for additional students. Since I wanted to use this with two students, I ordered another student manual. I ordered off the website just like you would. It was very easy, and the book arrived promptly.
Victus Study Skills System is appropriate for grades 5-12. Younger students will need more parent/teacher help in completing the lessons. Middle school and high school students will get the most benefits from this course. My 9th grade daughter benefited more than my 7th grade son did. I think mainly because she is more mature and able to use what she learned about her learning style better.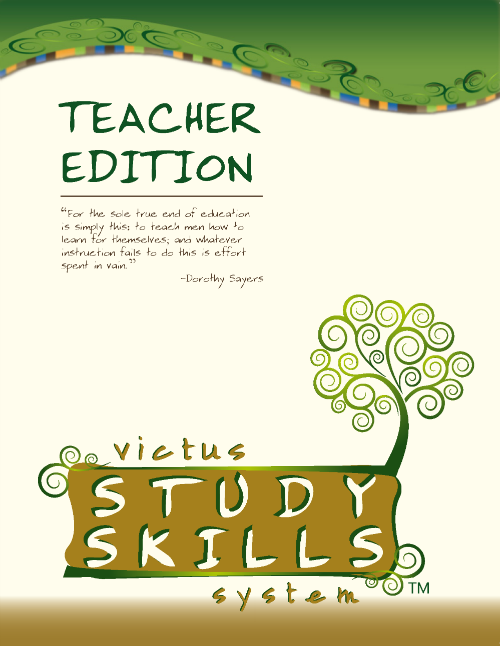 The study skills system consists of ten lessons that are expected to take roughly 1/2 hour each for high school students. Younger students will need more time to complete each lesson. Their recommendation is two lessons a day for a week. This is easily adapted to your student and your schedule. It took us about three weeks to complete the course. Not because it was hard, but because of our schedules. If you are using it with middle school, or younger, students, two lessons a day will most likely be too many.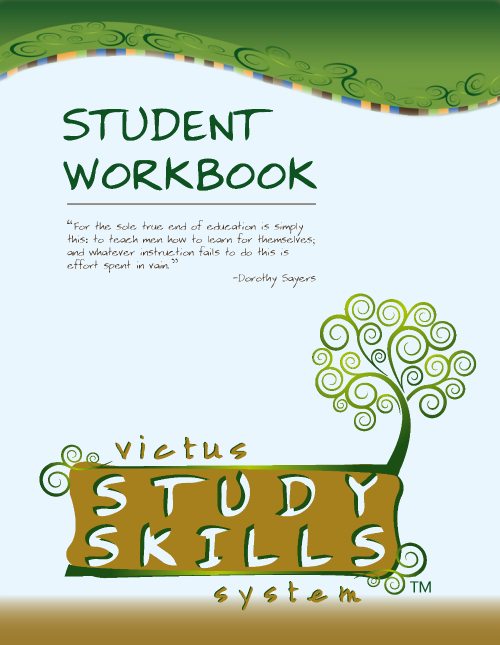 The Student Workbook is divided into three sections, called Foundational Cornerstones. The first cornerstone, Where am I now?, covers learning strengths, and helps the student discover what kind of learner they are. Visual, Auditory,or Kinesthetic. They do this by choosing what answer describes them best on a list of  eight questions. I found it to be accurate for my two students. There is also a page with suggested aids for learning strengths. Each of the three learning styles have a column with suggestions on how the student can help themselves while studying. After answering the questions, and reading the suggestions, my daughter said, "You know, I do learn better when it's quiet, with no one moving around." And that explains why she has always liked to take her books into her bedroom and close the door!
The second foundational cornerstone, Where do I want to be?, guides the student in creating a mission statement, and setting short term and long term goals. Goal planning forms are included for the student to fill out.
The third foundational cornerstone, How do I get there?, teaches the student what they need to know so they can meet their goals. This includes time management, making schedules, getting organized, taking notes, and much more. Many of these also come under the heading of life skills. These skills will benefit your child during their school years, and beyond. In fact, Victus in Latin means "way of life".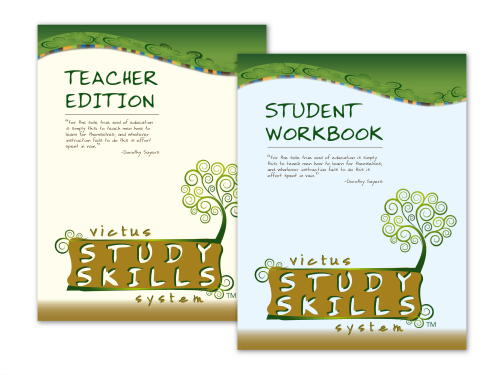 Not just for homeschoolers! This study skills course will greatly benefit your child no matter your schooling choice. If you don't want to add to their homework load on a daily basis, you could easily do a couple lessons on the weekend for a few weeks. Your child will still gain all the skills and knowledge while doing it over a longer period of time than two weeks. The Teachers Edition walks you through every lesson, it even has suggested conversations to have with your child, so no worries about you not being able to "teach" study skills.
http://youtu.be/mCQPqhwuZNE
The only thing I didn't like was the fact that there are several forms in the book that the student would benefit from being able to use over and over again. The goal sheets, the checklist, and the grade log, to name a few. It would be nice if the publisher would grant permission to copy those pages for the student to use.
Overall, the Victus Study Skills System is a great course for students. My two students learned a lot about themselves, and I learned a lot about them, too.


Please follow and like us: